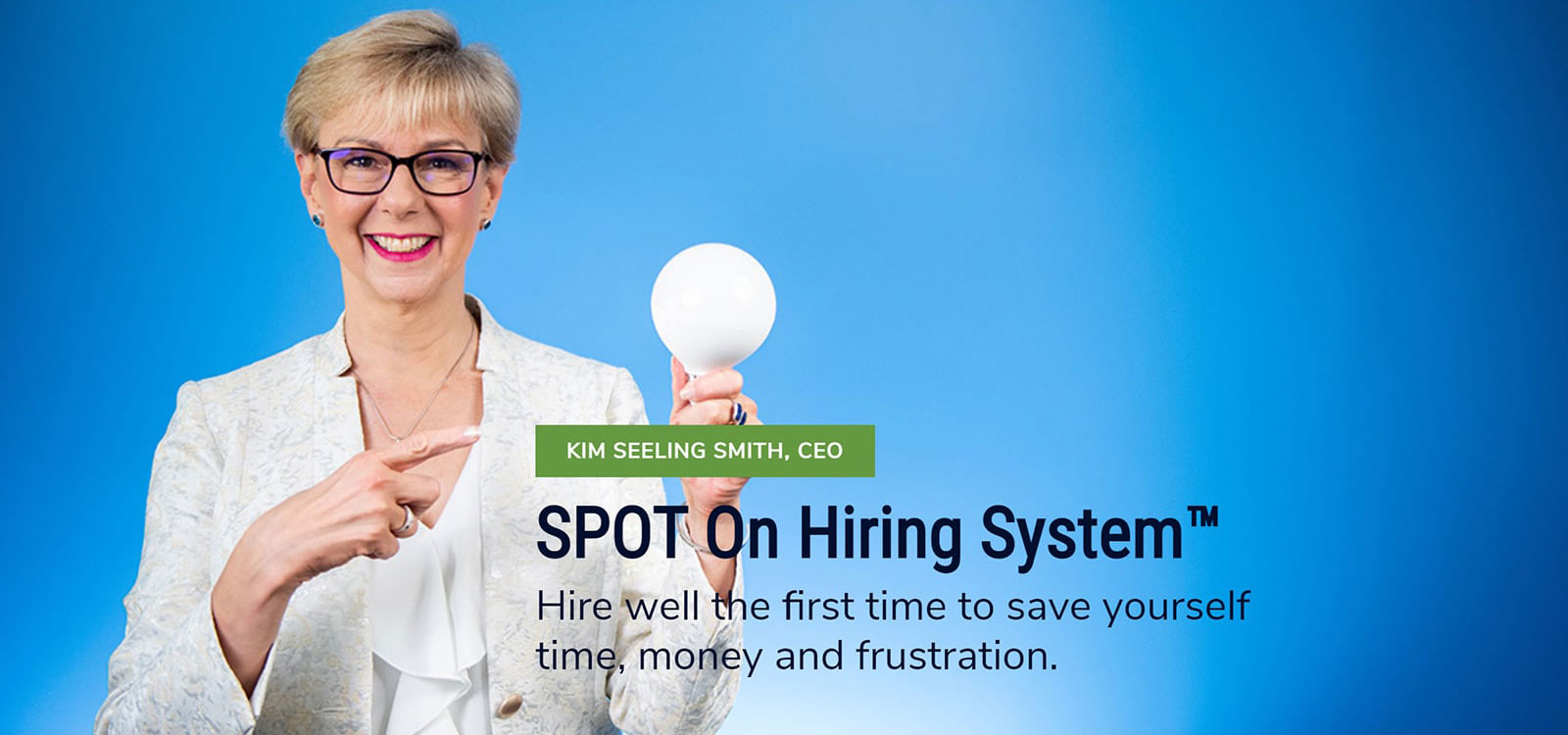 WHO WILL BENEFIT FROM THE SPOT ON HIRING SYSTEM™?
HIRING MANAGERS, HR PROFESSIONALS AND TALENT ACQUISITION SPECIALISTS WHO:

Have less than 85% success rate in hiring

Would like a proven, comprehensive, objective and efficient system to test candidates for suitability beyond the interview process

Would like to hone their interview skills

Would like to hire with an objective process – rather than gut feel
OUR SPOT ON HIRING SYSTEM™ IS A PROVEN METHODOLOGY
The SPOT On Hiring System™ (SOHS) is a proven methodology that objectively and efficiently tests candidates for their suitability to the role based on the SPOT On Success Profile™. The SOHS uses a series of 'filters' to help you gather and assess evidence around their culture fit and their ability to succeed in your role.
There is nothing else on the market that is as comprehensive, proven and easy to use as the SPOT On Hiring System™.
Sigma Aerospace reduced employee turnover, increased employee productivity and tripled in size in 18 months by implementing their, "How We Fly" Success Profile
Kim is one of those very rare humans that can take something as complex and time consuming as recruiting the right people and make it really simple.
Northrop Consulting Engineers saved $100,000 in recruitment costs per year after Ignite Global's recruitment review.
First Mortgage Systems reduced employee turnover from 45% to 30% per year after adopting the SPOT On Hiring System™
In 25 years of owning the business, I have never seen the calibre of candidates we are attracting now.
THE SPOT ON HIRING SYSTEM™ INCLUDES:
1
The SPOT On Success Profile™ Short Course – everything you need to develop a great success profile – THE KEY to a great hiring process
2
Step by step instruction and assets to help you conduct an objective, efficient and effective hiring process – that extends beyond the simple interview
3
Pre-screening and post-interview on the job assessments
4
Tips on reviewing resumes, using online profiles and conducting reference checks
5
An interview guide with sample scripts
6
A questions bank with behavioral and situational questions for 60 attributes
FUN FACTS EVERY EMPLOYER SHOULD KNOW!
44%
44% of hiring managers are unhappy with their last hire
50-200%
It costs between 50-200% of someone's annual salary to replace them
33%
You lose up to 1/3 of a disengaged employee's annual salary through low productivity